Last week, I talked about avoiding disapprovals and 10 of the common reasons well-intentioned advertisers find themselves facing policy violations. This week, I want to talk about what happens if your ad is disapproved.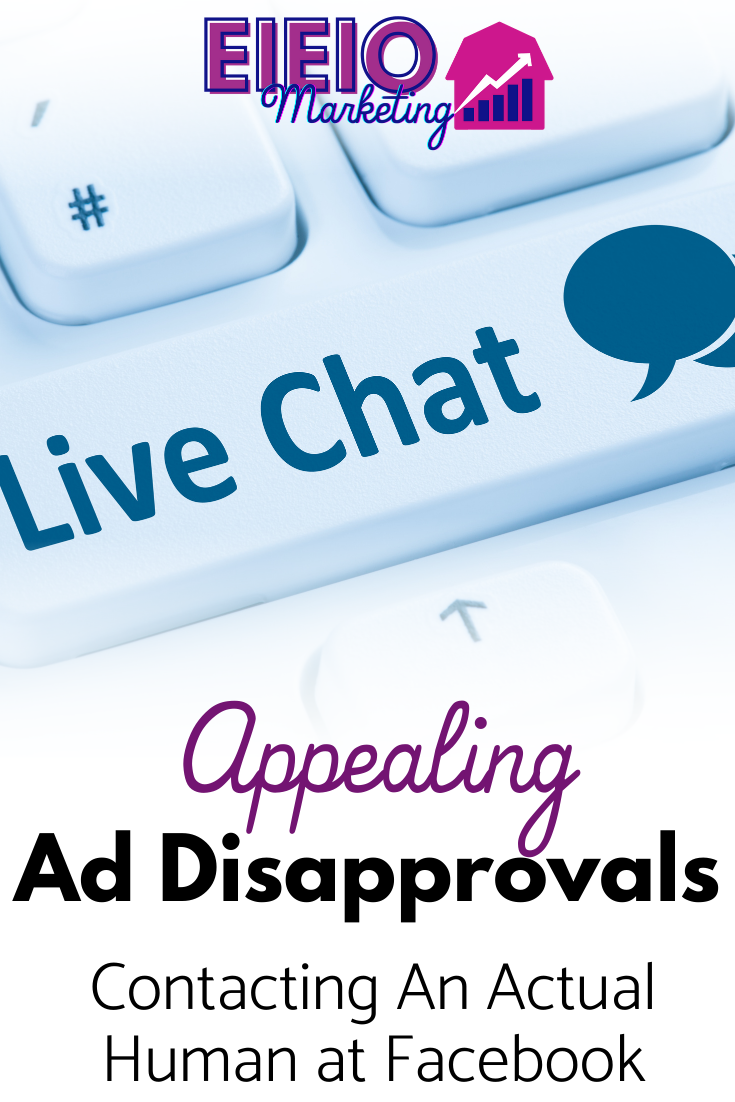 The very first thing that you want to do when you receive a Facebook Ad Disapproval is find out why the ad was disapproved. Facebook may deliver this information in a few different ways.
You can check the email you received from Facebook notifying you of the disapproval
You can click the notification sent to your Facebook account alerting you to the disapproval.
From Ads Manager, navigate to the disapproved ad. Click through to edit the ad, and look for a denial reason on that page.
From Business Manager, navigate to the Account Quality dashboard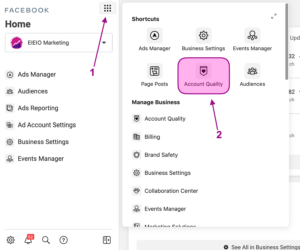 Once you know which advertising policies the algorithm determined your ad violated, you can analyze the ad in relation to the type of policy provided by Facebook to determine if you need to edit the ad, or if you believe the decision was incorrectly made.
Editing an Ad
After your ad has been disapproved, and you've reviewed the reasons for the disapproval, you need to take a look at your ad and determine what part of the ad flagged the violation of ad policies. If this is something easily fixed, the quickest way to get that ad approved is to make the necessary changes to get the ad through the automated approval process.
From Ads Manager, go in to edit the ad, make the necessary changes, and then resubmit the ad for review.
Requesting an Appeal
If you are left with policy questions, or you believe that your ad is within the advertising guidelines, you may decide to begin the appeal process.
You are able to appeal the policy decision from either the Account Quality dashboard, or from Ads Manager at the Ad Level.
Appealing an ad disapproval is very easy. There is a button you will click, and then Facebook will remind you that if the ad is approved it will begin delivering immediately, and you must confirm that's okay.

The usual times for an appeal policy decision is within 24-hours. That being said, it's possible that policy decisions may take longer if it's a holiday, busy time of year (like the 4th quarter always is on the advertising platform), or other extenuating circumstances.
You will receive an update via your support inbox, and often through notifications and/or email as well when the policy approval status has been updated.
If it's been reversed, your ad will begin delivering as it should.
If not, you have one more option.
Chatting With An Actual Human
Chatting with an actual human at Facebook should be the last resort. Before turning to chat, you should go through all the other steps of the review process as were mentioned in this article. By going through the steps in order, you'll be most likely to receive a favorable decision in the quickest time frame.
When you reach out to chat support, the representative will be able to look at your ad and complete a policy review to determine if they think the policy guidelines were followed with your ad. If so, they have the ability to escalate the appeal to an internal team which can overrule the algorithm's approval process and get your ad up and running.
Approval times once you get to this level of appeal can vary from 24 hours for some easier cases, and some inquiries may take significantly longer – like weeks – for more complex issues.
In order to access chat support, you must be actively running ads. This is a higher level of support granted only to active advertisers on the platform. To see if you have the option to reach out to Facebook Chat for support you can navigate to THIS URL.
From there, look for a button that offers additional support, and go through the process that follows. Today, this is what that button looks like, near the bottom of the page:

Facebook updates this page relatively often – like it does other features of the platform – so what it looks like may change, but the URL has consistently been the place to go to navigate to the appeal form that will connect you with an actual human from Facebook via chat.
---
Next Steps

Continue doing-it-yourself:
If you know you need to improve your marketing, but don't know exactly where to start (or you just love buzzfeed-like quizzes!), then you need to check out THIS QUIZ. It'll reveal exactly what you need to take your marketing to the next level PLUS start an epic dance party!

Get some extra guidance:
There are a variety of ways that we can work together towards your business' marketing success. There is something for every level of expertise and for every budget (even free!) so that you can build your business leveraging Facebook Ads that convert – without spending hours fumbling around Ads Manager!